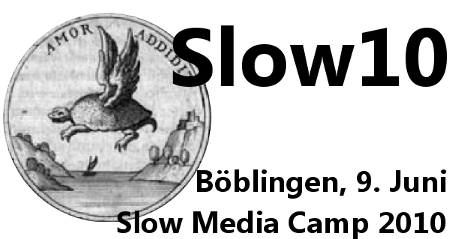 [Original German Blog-Post]
The first Slow Media Camp #slow10 will take place on June 9th 2010.
New Media Hype or Media Denial? Slow Media is about a third way to follow.
In the sessions we will present examples of Slow Media, discuss how Slow Media will evolve in the future and especially in howfar valueable communication is generated solely from idealism and personal enthusiasm – or is there a chance to earn good money with good media.
Location
Hewlett-Packard GmbH
Schickardstrasse 32 (Buidling Businesspark)
D-71034 Böblingen, Germany
Date
Wednesday, June 9th 11am to 06pm
Registration and Contact
Email: slow10 [at] slow-media.net
Registration and submissions (via Mixxt): slowmediacamp.mixxt.de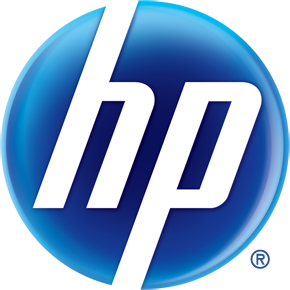 The Slow Media Camp is organized together with Forum Wertvolle Kommunikation and is sponsored by Hewlett-Packard GmbH.