Uber is the new Google (which was already the new Microsoft, that was maybe the new United Fruits, or the new Standard Oil). And while we hear that "Software is eating the world", we learn with how little control we are left with. Like shopping malls the walled gardens of the Facebook's and Google's Internet exclude the public, and the political.
With the Internet of Things, the business model of forcing use and services into silos and protected property starts to contaminate the very physical parts of our reality: smart cities, connected cars and homes. Uber's aggressive omittance of social rules has become synonymous for what is called platform capitalism.
Dystopia of corporate oligarchy
Contemporary science fiction often tells about this world of winner-takes-it-all markets. From the DEAMON placed in the now, to Windup Girl in a more distant future where every plant life is extinct except for patented grains from American crop conglomerates. What most of these writers get wrong is how contingent the conditions are that lead to such oligarchies. Just like the trusts before World War 1, Google, Uber, or Monsanto nourish from inefficiencies of the slowly changing legal system. Nothing that couldn't be changed by the voters. The ongoing protests against the US-European free trade treaty TTIP show, that there indeed is an alternative to just give in to the status quo.
Slow
José Bové, the French agro-revolutionary, became famous for "deconstructing" a McDonald's branch, going to jail for that but, not without being decorated with high honors by the French president for his epic fight against the malbouffe, the bad-eating. "Le monde n'est pas une marchandise." And as much as I love this quote, it is aiming way too short. It is the same argument by which Naomi Klein at the same time fiercely ranted against the marketing driven corporate culture of Nike, Apple, and their like – "No Logo".
Slow Food, the Italian answer to malbouffe, came finally to resolve this dialectics of economy versus culture that made the ecological movement so repelling for the bourgeois mainstream.
Slow Food is a brand. The products under its label are distinctly branded as well. Certified regional origin and testified raw products are the legal backbone of Slow Food. The process of production however, is totally transparent. No trade secrets – everybody can learn to do Slow Food by just reading the cookbooks.
Net culture?
I have seen the rise and fall of the Pirate Party. I had put great hope and personal effort in reinventing politics with internet wit. It failed. We failed. In other parts of the world this failure was more dramatic. The Arab Spring that had the power to overthrow authoritarian regimes without a chance to replace them. M5S in Italy who not even bothered to hide their right-wing libertarianism. The German Piratenpartei is on the best way to follow this path (however without much hope for success in the elections). What was missing was rooting the system into culture.
Make in Italy
Five years ago, we wrote the Slow Media Manifesto. We were convinced that there would be an alternative to malbouffe also for our industry. How would slow but still internet-driven culture look like?
Open source is usually criticized by advocates of the culture industry like Jaron Lanier as to be the lever to fully disenfranchise the creative class. José Bové saw it right in the opposite way. He blamed patents and intellectual property to be the main cause of trouble for the peasants in Europe, together with state subsidies which (like patents) tend to only support big businesses without helping smallholder producers. Everyone can try to grow vines or try to make cheese. Good wine and good cheese are not sold with a price premium because they are patented. We pay to get something that would cost effort not to invent, but to produce.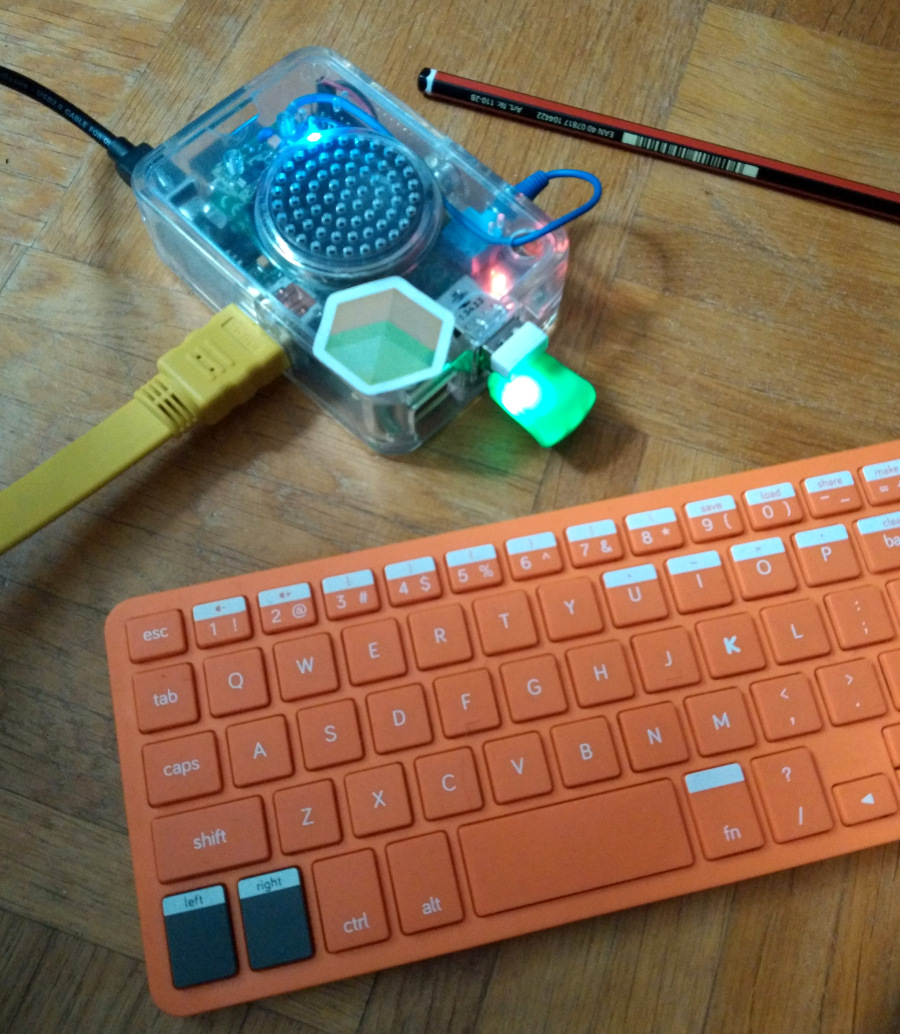 Kano is a computer for kids based on Raspberry Pi. Kano was crowdfunded on Kickstarter. Although it has a full scale Debian Linux system running on it, the Kano's user interface is designed for young children who can learn to code on the Kano as easily as they build things with Lego.
Raspberry Pi is an open source computer that comes from England and Wales (depending whom you ask you'd get the one or the other response …). The Pi is the most versatile tool for any kind of computational task, be it streaming media, be it kid's computers. More than 2 million Pis have been shipped. Arduino is an open source circuit board from Piedmont. If you want to see what the Internet of Things will look like, just check Arduino based projects.
Pi and Arduino are laying the groundwork for a new kind of design and manufacturing: The Maker movement. The Maker movement fits nicely into the small-scale cultures of Italy, which has for centuries been artisan rather then industrial.
Open source luxury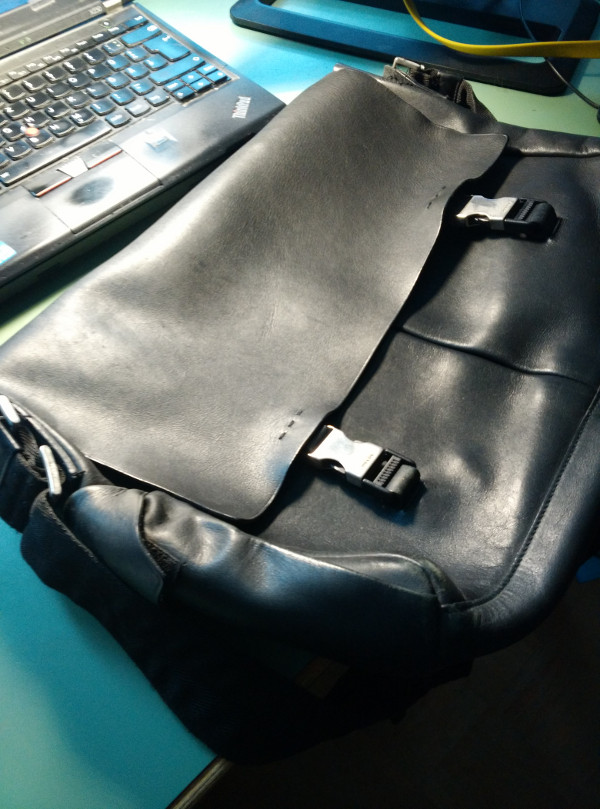 My Prada satchel. Of course every maker of leather goods could make a satchel like that. It is not the copyright-protected design that makes the genuine product valuable.
Bruce Sterling sketches "Make in Italy" as the natural extension of "Made in Italy". He argues that people will always pay for the value of artisan manufacturing. What Slow Food did for agriculture and cuisine, Maker Movement could do for design and luxury goods, which are the primary assets of the Italian economy. 'Open source luxury' is not a contradiction. Italian food is not precious because it cannot be legally copied. Fashion is not special because it is protected intellectual property; in fact you can buy all sorts of counterfeited Italian fashion brands, but this does in no way diminish the value of the genuine thing. Bruce Sterling's possible future economy of open source artisan household goods and accessories is truly beautiful. I strongly encourage watching his plea in this video on the 'Casa Jasmina'.
Bruce Sterling's version of a benign open source economy would also perfectly fit the German manufacturing culture. I am sure, my friend Ibo Evsan is right with his plan to leverage maker spaces into the heart of German manufacturing which is mid-sized, family-owned factories.
We started Slow Media because we already saw that there were things happening to change the game – Slow Fashion, Slow Furniture, and a whole Slow Industry we hoped we would see evolving. Five years later, I am sure that we were right to join the idea of Slowness.

Links:
Bruce Sterling: Casa Jasmina.
"So literature collapses before our eyes" – Non-Commodity Production